Speech Adjudicator (Judge) Training
Initial (First Time) Certification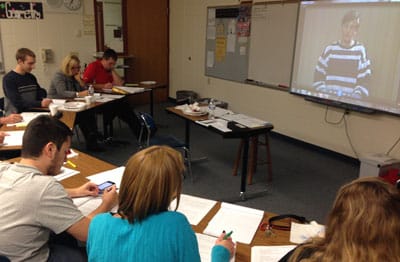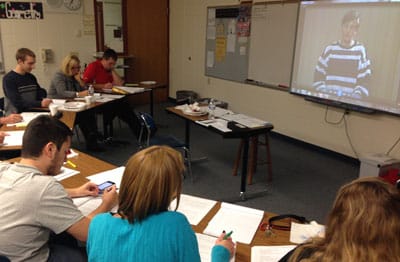 Who:  New or experienced coaches and/or adjudicators (judges) can gain certification through this training program. There is a modest fee to cover cost of materials and trainer expenses: $38. You may pay online when registering, or send a check to the state office.
How it works: You enroll in an online course, which takes about two hours to complete. After successful completion, you will register for an in-person, 3-hour workshop, where a trainer will guide you through best practices of writing effective evaluations. At the end of the workshop, you will independently write evaluations of two performances, and these evaluations will be assessed for quality constructive and instructive feedback.
Workshop: Enroll and complete the online course at least a week ahead of a workshop you wish to attend; you must register through the online course; walk-ins are not allowed.  We require at least 3 hours of in-person attendance; if the timeframe doesn't work or you will be delayed in arriving, please find a different workshop.
Term of Certification & Renewal
Term:  Certification terms last three school years (inclusive of the one in which certification took place).
Recertification:  The state office emails adjudicators when certification is due for renewal. Following successful completion of a "refresher" online course (with about 30 minutes of tutorials outlining recent changes in evaluation sheets and reiterating adjudication expectations based on those new sheets), receipt of $6 fee, and assessment (online completion of evaluation of a video student speech), adjudicators are notified to download a digital certificate as proof of renewal (and their status is updated in the online roster). There are no longer multiple choice tests.
Certification Status
The certification roster is available on the training site; you must create an account to view it (to prevent spam).
See FAQs at the bottom of the page (left) for common inquiries about certification.
Nothing from August 15, 2018 to August 15, 2019.