Retirement/Resignation & Emeritus Recognition
The WHSFA offers a number of awards to recognize excellence. Educators also may notify us of retirement/stepping down, and will receive a certificate commemorating their years of service.
WHSFA also has recognized individuals who have been outstanding leaders for a considerable number of years. Learn more >>
Ethel Heise New Speech Coach
Speech coaches within their first five years of coaching are eligible for the award when they are doing exceptional work as exemplified by: (A). Number of students involved in forensic program as juxtaposed with the size of the school; and (B). Quality of student performances at the State Speech Festival as indicated by number of students receiving gold, silver and bronze. Candidate must submit the following through the online form (button to right), by March 31. Recipient(s) will be announced at State Speech.

Ethel Heise was a longtime Speech coach from Neenah who also taught at Oshkosh Lourdes Academy where she was their first teacher to earn the esteemed Herb Kohl Teaching Fellowship in 1992, and in the same year, received the Wisconsin Communication Association's Andrew T. Weaver Award for excellence in teaching speech communication. Heise said that she started teaching because she enjoyed her days as a student: "When I was a senior in high school, I didn't want it to end. The next thing to do was go back and do I again." She was always supportive of new coaches, which is why WHSFA named this award in her honor.
2010: Nick Sirek, Eau Claire Mem. HS & DeLong MS
2011: Shauna Wessely, Milton HS
2012: Craig Pierce, DeSoto HS
2012: Amy Koszarek, Waterford HS
2013: Abbi Wills-Phillips, Lincoln HS, Wis. Rapids
2014: Vanessa Sieg, Bloomer HS
2017: Jennifer Kieran, Ellsworth HS
2018: Jennifer Jackowski, Union Grove HS
2019: Cole Pankratz, Eau Claire Memorial HS
Lyn Luce Leadership Award
The award is presented to an educator who:
Is a successful coach in a variety of activities/performance areas.
Shows leadership on multiple levels.
Has strong community involvement.
Is a willing mentor.
Nominators must submit a letter of recommendation through the online form (button to right), by March 31. Recipient(s) will be announced at State Speech.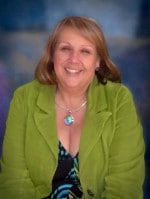 Lynda Luce was a longtime Speech coach who taught at Waupaca High School, as well as at Fox Valley Technical College, UW-Stevens Point and UW-Oshkosh. She had been president of the Wisconsin Forensic Coaches Association (WFCA) and National Catholic Forensics League. She was honored with the WFCA's William Hintz Memorial Award for Coaching Excellence in 1993, the Wisconsin Communication Association's Andrew T. Weaver Award for excellence in teaching speech communication, the Hillshire Krahn Teacher of the Year, and received the Herb Kohl Teaching Fellowship. She was an active staffperson for both the WHSFA State Speech and Theatre festivals.
2013: Nancy Herbison, Tomahawk MS/HS
2014: Roxi Wakeen, Baldwin-Woodville MS/HS
2014: Sam Jonas, Lancaster HS
2015: Mark Kohl, Lodi HS
2016: Sue Luterbach, St. Joan Antida HS, Milwaukee
2017: Tina Fern-Denzer, Viking MS, Baldwin-Woodville
2018: Judine Brey, Regis HS, Eau Claire
2018: Amy Koszarek, Waukesha West HS
2019: Andy Wolfe, Superior HS
2020: Ruth Phillips, Stoughton HS
2020: Dave Winkler, Wrightstown HS
Outstanding Speech/Debate/Theatre Educator
WHSFA is able to recognize an educator for significant and/or long-term contributions to interscholastic speech, theatre and/or debate activities; however, professional contributions — both in Wisconsin and beyond the state — are of utmost importance. The nominee should have been involved in more than one forensic activity (e.g., Speech and One-Act Theatre), and/or should have had a major impact on shaping one activity. Contributions should be of a statewide impact — or beyond — and not just at the school level. Each nomination should be accompanied by a photo of the nominee. Please limit support material to the space provided in the nomination form. This nomination form is due by September 30.  This award has a lengthier approval process, and will be announced in spring of the following school year.
1990: Stephen Spear, Loyola University & WHSFA Debate Advisor
2009: Roxanne Wakeen, Baldwin-Woodville MS/HS
2014: Lynda Luce, Waupaca HS (posthumously)
2017: Nancy Herbison, Tomahawk
2019: Patricia Luostari, Northwestern HS, Maple, WI
2020: Adam Jacobi, WHSFA*
* Also the NFHS Section 4 (WI, MI, IL, IA, IN) honoree
Heart of the Arts Award
This award seeks to recognize any student, adult, or group associated with a school's performing arts programs — who exemplify ideals of the positive heart of the arts that represent the core mission of education-based activities. The award may be given in recognition of a specific act or for an activity of longer duration. This award, similar to the Spirit of Sport Award, covers myriad performing arts disciplines sponsored by a state activities association, which in Wisconsin includes: Music, Speech, Debate, Theatre, and Film. This nomination is due by December 15.
It could be awarded to an individual (or group) that:
has demonstrated exemplary "heart," sportsmanship and/or citizenship in participation as it should occur;
has exceeded normal expectations in assisting others within the school or community; or
has overcome adversity or a challenging circumstance.
In the instance of a student, that student must be in good academic standing within his or her respective high school. Among the qualifying criteria that will be used are the student's grade-point average, the activities in which he or she is involved, and community involvement. Other candidates should possess similar positive character traits, such as a high level of integrity and ethics. The nomination must be for something that occurred between January 1 and December 31. Nominated individuals do not necessarily need to still be enrolled in high school at the time of the nomination.  This nomination form is due by January 10. After review by WHSFA, it will be advanced to the NFHS for final consideration. This award has a lengthier approval process, and will be announced in late spring.
2020: JI Case Eagle Theatre, Racine